Dear Stakeholders,
Our mission is to realize the full potential of EQT to become the operator of choice for all stakeholders. At EQT, we understand the critical role that natural gas plays in supporting the energy mix of the future and, as the largest producer of domestic natural gas, we accept our responsibility in being a standard bearer.
The shale revolution has unlocked an abundant fuel source, which has propelled the United States' economy forward, provided an affordable energy source for consumers and contributed to the domestic reduction of greenhouse gas emissions. This revolution has also transitioned the United States from a net importer to a net exporter of natural gas — which in turn reduces our reliance on foreign energy sources, provides a cleaner energy to aid the reduction of global emissions, and increases energy security for millions across the globe. Alongside an improving renewables industry, we believe that natural gas can and will play a leading role in the energy mix of the future, one that maximizes the environmental, economic and social equity benefits.
Coming into the organization in 2019, my goal and the goal of our newly reconstituted Board of Directors was to effect the operational, organizational and technological changes needed to ensure that EQT plays a meaningful part in continuing, and significantly improving upon, these benefits.
With that in mind, I am pleased to share Future Focused, EQT's ninth annual Environmental, Social and Governance (ESG) report produced under the Global Reporting Initiative guidelines. This report outlines our 2019 operational data, environmental and governance disclosures and our social outreach efforts. We made significant progress in 2019, and are excited about what is to come.
Creating Today's EQT
Our leadership team appointed in July 2019 successfully executed a 100-Day Transformation Plan with three key focus areas: operations, organization and technology.
Operations: Our goal was to maximize the capital efficiency of our operations in order to realize the full potential of EQT's world-class assets. To enable combo-development, our approach centered on three areas: development planning, execution and scale. We deployed proven well designs across an efficient schedule to enable combo-development — and in turn aligned these efforts to meet the expectations of our corporate goals. We are delivering consistent, best-in-class well economics on schedule by setting the right goals for execution and establishing an integrated project management system. Additionally, we are leveraging our infrastructure, activity levels and organization to lower costs.
Organization: Our goal was to develop a team that produces peer-leading results by focusing our efforts on people, culture and the structure of the organization. We added proven leaders across the organization, ensured that we have capable staff and balanced the workforce to execute our current goals and future corporate strategy. Additionally, we established an efficient, function-based organizational structure by restructuring our departments and roles to ensure accountability and alignment with our mission. Finally, our cultural transformation began by establishing our mission, vision and values. As a values-driven organization, we strive to ensure that Trust, Teamwork, Heart and Evolution are evident in the way we interact each day.
Technology: Our goal was to deliver technology that connects our business, drives sustainable performance and prepares us for the future. To achieve this, our approach centered on three areas: digital technology, oilfield technology and innovation. We implemented our digital work environment, bringing radical transparency to the organization and setting the foundation for innovation. We then leveraged oilfield technology to evolve operational efficiencies in the field by maximizing existing technology, exploring new oilfield technologies and executing on our campaign to "electrify the oilfield." We also established our innovation machine, which engages the workforce to funnel new ideas and execute on the highest value initiatives. Our commitment to technology has set the stage to evolve EQT into a modern, connected and digitally-enabled organization.
ESG Approach and Highlights
Environmental: We continued to execute and build on our leading position in environmental performance in 2019. Overall, our methane intensity level of 0.06% remains significantly below the 2025 goal of 0.28% established by the ONE Future Coalition for the production sector. As we exited the year, we began executing on our first combo-development project. Our actions in 2019 have resulted in approximately 30% reduction in our Pennsylvania Marcellus well costs and approximately 25% reduction in our general and administrative costs, driven principally by operational efficiencies. Although not reflected in the 2019 data, we anticipate that we will experience a similar step-change in environmental performance as a result of executing on our combo-development strategy. This expected decline in emissions will serve as our baseline to set a strong foundation in our environmental metrics.
Furthermore, our ability to pursue a combo-development strategy has allowed us to transition all of our hydraulic fracturing operations to electric fleets, eliminating nearly 16 million gallons of diesel fuel from our completions operations, as of October 2020.
Social: Our organizational and technological efforts were significantly geared toward maximizing the potential of our employee base by eliminating silos, democratizing data and increasing transparency and accountability. We established a digital work environment in 2019 to facilitate these efforts, a step that proved critical as we transitioned into a full work-from-home world in response to the COVID-19 pandemic. During this time, our employees have remained empowered, engaged and connected, with internal polls showing 99% of responding employees feeling productive and connected, and 98% reporting that they are as or more engaged working from home as compared to working in the office. In addition, our intense focus on leveraging data allowed us to create a contact tracing insight to rapidly alert hundreds of contractor partners and employees of potential primary and secondary exposure events.
Governance: In connection with initiatives stemming from the 100-Day Transformation Plan, we established a management-level Environmental, Social and Governance (ESG) Steering Committee to oversee and promote the development and execution of our ESG strategy. This Committee, which reports to both our Board level Public Policy and Corporate Responsibility Committee and Corporate Governance Committee, is comprised of myself, our Chief Financial Officer and our General Counsel, as well as other senior leaders representing functions impactful on our stakeholders.
Future Focused
While I am pleased with our 2019 performance, at EQT we are focused on our continued evolution and becoming the operator of choice for all stakeholders. As an effectively new company given our recent change in leadership and operational strategy, we are not yet at a place where we are able to establish meaningful goals pertaining to our environmental impact. Our aim is not just to meet standards established by our industry, but rather to establish aggressive goals designed to push continuous improvement of our performance. In furtherance of that objective, we are collecting data to establish the baseline of the new EQT's performance, and we are firmly committed to setting meaningful environmental goals in the future.
Our alignment with stakeholders is critical in crafting the EQT needed to support the continuation of the environmental, economic and social benefits of natural gas. As you will see in this report, we believe that engagement, transparency and accountability are the cornerstones of establishing that alignment, and I look forward to our collective journey into the future.
Sincerely,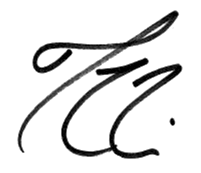 Toby Z. Rice
President and Chief Executive Officer