Throughout 2021, we continued our evolution into becoming the operator of choice for all of our stakeholders. This included our continued commitment and focus on environmental, social, and governance (ESG) matters and, in 2021, we achieved several significant ESG "wins," including the following:
Environmental
We announced our plans to achieve ambitious emissions reduction targets, including a commitment to achieve net zero greenhouse gas (GHG) emissions from our Production segment operations on a Scope 1 and Scope 2 basis by or before 2025.[1]
We made substantial progress toward achieving all of our emissions targets, including:

Reducing our Scope 1 and Scope 2 Production segment GHG emissions to 588,533 metric tons (MT) carbon dioxide equivalent (CO2e),[2] a 36% reduction compared to 2018;
Reducing our Scope 1 Production segment GHG emissions intensity to 297 MT CO2e / billion cubic feet of natural gas equivalent (Bcfe),[3] a 44% reduction compared to 2018; and
Reducing our Scope 1 Production segment methane emissions intensity to 0.039%,[4] a 35% reduction compared to 2018.

We obtained Equitable Origin and MiQ certification of natural gas produced from approximately 200 of our well pads, which collectively produce approximately 4.0 billion cubic feet (Bcf) per day in gross volume, making us the largest producer of certified natural gas in North America as of the end of 2021.[5]
We launched an initiative to eliminate natural gas-powered pneumatic devices — the source of 39% of our 2021 Production segment Scope 1 GHG emissions — from our operations by the end of 2022.
We joined the Oil and Gas Methane Partnership 2.0 — a Climate and Clean Air Coalition initiative led by the United Nations Environment Programme — in partnership with the European Commission, the United Kingdom Government, the Environmental Defense Fund, and other leading oil and gas companies.
Social
We were named a National Top Workplace by Energage for 2021 and 2022.
We paid $731 million in royalties to local landowners in 2021, representing a 106% increase compared to 2020.
Our employees volunteered approximately 7,000 hours in our local communities in 2021.
Corporate giving, sponsorships, and road and infrastructure investments in local communities totaled more than $28 million in 2021.
The EQT Foundation provided over $3 million in grants and contributions in 2021.
We improved the racial and ethnic diversity of our Board of Directors, which is now 64% racially, ethnically, or gender diverse.
Governance
We implemented a system for digitally tracking and managing our operational performance, including over 400 ESG-specific metrics.
We developed a digital framework for measuring, projecting, and analyzing our emissions data, positioning us to capture opportunities to further enhance our ESG performance.
We added emissions reduction targets to our short- and long-term incentive compensation plans, directly linking compensation opportunity for our management team with achievement of these important environmental goals.
I am excited to share more details about these initiatives with you in our 2021 ESG Report, Evolving Energy, which is produced under disclosure frameworks maintained by the Global Reporting Initiative (GRI), the Sustainability Accounting Standards Board (SASB), the Task Force on Climate-related Financial Disclosures (TCFD), Disclosing the Facts (DTF), and the American Exploration and Production Council (AXPC). This report outlines our 2021 operational data, environmental and governance disclosures, and our social outreach efforts.
In addition to the progress outlined above, we have asserted ourselves into the global conversation about the critical role natural gas plays in arresting climate change and supporting global energy equality. The benefits of affordable, reliable, and clean natural gas are being recognized both domestically and internationally. Russia's invasion of Ukraine only reinforces the critical importance that U.S. energy and American natural gas play in supporting the energy security of our allies.
We are at a critical point in history. The decisions made over the next decade will shape the trajectory and health of our planet. International coal is the leading source of carbon and methane emissions worldwide and is getting worse. We believe replacing international coal with American natural gas via liquefied natural gas (LNG) is the largest green initiative on the planet and the world's best weapon to fight climate change, while simultaneously addressing energy security and affordability.
Over the past 15 years, the United States has led the world in reducing carbon emissions, largely in part by replacing coal with natural gas.[6] We contributed to approximately 5% of the total reduction of carbon emissions in the United States during this time period.[7] However, while the United States was decreasing its emissions, other countries — such as China and India — have been steadily increasing their emissions at a pace that has effectively negated all of the progress made. International coal use is so high that even if the United States were net zero today, we would still be on a trajectory to miss our global climate goals.
While it is common to think of emissions on a company-specific or country-specific basis, the reality is that climate change, energy security, and access to affordable energy are global issues. The United States is blessed to have an abundance of natural gas resources. Now is the time for the United States to unleash that natural gas and supply the world with the energy it needs. In March, we unveiled our plan to unleash U.S. LNG to address the energy needs of our allies and to advance climate change efforts by targeting the replacement of international coal. This initiative, which you can read more about in our March 2022 presentation, calls for a quadrupling of U.S. LNG capacity to 55 Bcf per day[8] by 2030 to address the global undersupply of natural gas and to replace international coal at an unprecedented pace. It would be fully funded by the natural gas industry, generate tax revenues, and result in an estimated $75 billion[9] in additional annual royalties paid to U.S. citizens. Additionally, it would have the same emissions reduction impact as the combined impact of electrifying every U.S. passenger vehicle, powering every home in America with rooftop solar and backup battery packs, and adding 54,000 industrial scale windmills (doubling U.S. wind capacity).[10] What's more, unleashing U.S. LNG would provide energy security to our allies while weakening the energy dominance of our adversaries.
We embrace the responsibility associated with being the largest producer of natural gas in the United States. We will continue to challenge our team to be at the forefront of technology, culture, and environmental performance. We stand ready and willing to lead the change we want to see in the world and we ask you to do the same to help us unlock the tremendous potential of unleashing U.S. LNG.
Sincerely,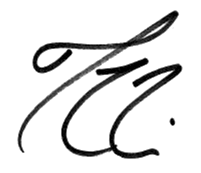 Toby Z. Rice
President and Chief Executive Officer
[1] Based on assets owned by EQT on June 30, 2021.
[2] Excludes emissions from the Alta Assets, as such assets were not owned by EQT on June 30, 2021.
[3] Excludes emissions and production from the Alta Assets, as such assets were not owned by EQT on June 30, 2021.
[4] Includes emissions and production from EQT, the Chevron Assets and the Alta Assets.
[5] Based on 2021 North American certified "responsibly sourced gas" supply estimates of 8.7 Bcf per day, as reported by Enverus on January 25, 2022.
[6] From 2005 to 2019, annual U.S. carbon emissions declined by approximately 970 million MT (inclusive of non-power sector emissions), with 525 million MT of that emissions reduction resulting from replacing coal with natural gas in power generation. Calculations conducted as of February 2022 via https://ourworldindata.org/co2-and-other-greenhouse-gas-emissions.
[7] Calculated by applying relative contribution to emissions reductions impact of coal-to-gas switching on power sector emissions via https://www.eia.gov/environment/emissions/carbon/archive/2019/. For example, EQT represented approximately 10% of U.S. natural gas production growth from 2005 to 2019, allowing for corresponding coal-to-gas switching in the United States, which reduced the United States' annual carbon emissions by 525 million MT (approximately 10% of which, or 52.5 million MT, are attributable to EQT based on its production growth during the time period). Percent of total emissions reduction was calculated by dividing impact (52.5 million MT) by total U.S. annual emissions reduction, inclusive of non-power sector emissions (970 million MT).
[8] Including current capacity, capacity under construction, and future new capacity.
[9] Incremental cumulative royalties above 2021 levels from 2022 to 2030 assuming 20% of revenue at $3.75 per million cubic feet.
[10] EQT estimates that the proposed unleashed U.S. LNG scenario would reduce international carbon emissions by an incremental 1.1 billion MT per year by 2030. Average windmill capacity of 2.75 megawatts in 2020, with an average capacity factor of 42%, is assumed to replace coal with a carbon intensity factor of 1.19 MT carbon dioxide/terawatt-hour in the U.S. Source: Energy Information Administration; U.S. Environmental Protection Agency; U.S. Bureau of Transportation Statistics; International Council on Clean Transportation; U.S. Geological Survey; and EQT analysis.